Who said there wasnâ??t surf in Ireland?  Most of us know the land of Ireland as green rolling hills with cold
weather
and a lot of local pubs.  Ireland is the third largest island in Europe, with the Atlantic Ocean on one side and the Irish Sea on the other.  It has hundreds of islands and islets surrounding it.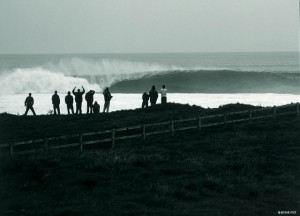 The
Ireland surf experience
is all about adventure, finding that certain break off a harbor wall or river mouth in a small town that is protected from the wind and swell that is raging out at sea.  Once you visit Ireland and figure out the coastline, local pub locations, weather, winds, swell and tides you will understand why some people call Ireland the â??cold water Indonesia.â? Ireland has recently been on a swell alert with the presence of
hurricane Igor
with
Surfline
claiming more surfers have surfed waves from Igor than any other hurricane all season.  Surfline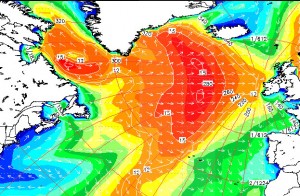 stated:  that Igor â??did a double-back in the Caribbean. (Giant Barbados! Mega-Puerto Rico!) Tracked just offshore the East Coast, slowly. (Sand-sucking North Carolina tubes! New York A-Frames! New England slabs!) And after plowing over Newfoundland, he did what a choice few select storms do: headed north and sent damn fine surf to Europe.â?  The result of hurricane Igor on Ireland was giant waves and epic conditions! Surfline forecaster Kurt Korte explains: "Igor underwent extra tropical transition on September 21st, becoming part of an extra tropical storm in the North Atlantic between Newfoundland and Greenland. This intense area of low pressure produced wave heights around 40 feet over the North Atlantic directed towards Europe.  Local surfers said this swell generated by Igor felt like summer time conditions, with warm water and nice weather.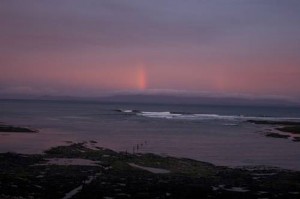 Now is the time to plan a surf trip to Ireland, September and October is Fall and most agree the best time for
surfing in Ireland
when the weather can still be warm, swell is coming down from the north and up from the south, and the hurricanes off the Southeast coast of North America push warm water up along the west coast of Ireland.  So what are you waiting for
book
your adventurous surf trip to the land of emerald barrels!