Back by popular demand from travel enthusiasts, JetBlue just announced their â??All you can jetâ? travel special.  This deal is for a limited time only and includes two different package options.  The AYCJ-7 is allows you to fly anywhere you like as often as you like for the low price of $699.  The second deal and cheaper deal is the AYCJ-5, which allows you to jet anywhere you like 5 days a week (excludes Fridays and Sundays).  Yes there is a catch, these deals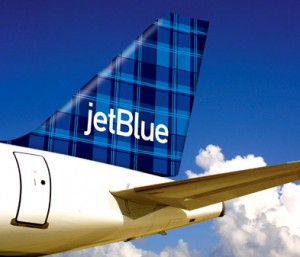 are only eligible during the following travel dates: September 7 to October 6, 2010 and is while supplies last!  With more than
60 cities
to choose from this is really a great deal and hard to pass up!  The destinations include international travel like San Jose, Costa Rica, which means you can book a Waterways surf adventure during your JetBlue travels.
Costa Rica Surf Adventures
has accommodation in Nosara
and
Tamarindo both driving distance from the airport in San Jose.  So what are you waiting for? 
Book your travel plans now
! For more information and
eligible travel destinations
with this deal visit the
JetBlue â??All you can jetâ? website
.