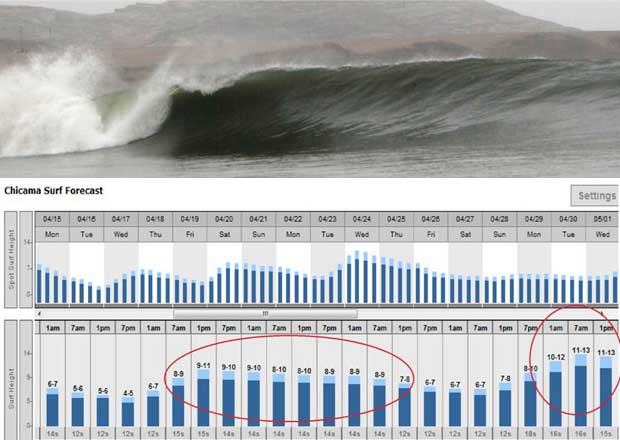 Chicama Point
has been on fire during the month of April and Surfline is forecasting two more solid swells heading that direction this month. The first swell is expected to arrive on April 20th, forecast conditions SW 220° / 9ft to 11ft / 15 SEC, perfect direction and size.   The entire point never connects, no matter how big the swell gets, but when the swell is over six feet, the Main Point links up with sections called The Point and El Hombre that break all the way to the pier in town.  
Chicama Surf Resort
is expecting the El Hombre section to be breaking for this swell! The second swell to wrap up the month of epic surf is expected to arrive on April 24th, forecast conditions SSW 208° / 11ft to 13ft / 16 SEC, also great conditions for Chicama, really long perfect lines and less crowd for those days.
Book now
, while there are still rooms available!