As a surfer you are naturally drawn to just scoring epic waves and sometimes leave out the most important aspects of preparing for a surf trip.  The first and most important part is to
decide on your destination
.  Once you have planned your trip (obviously booking with Waterways Surf Adventures) you then must start thinking about what to bring along.  We have put together a list of some of the most essential items that need to be considered when traveling somewhere to score surf!  Keep in mind that items on this list may vary depending on the
location and time of year
you will be traveling to your destination.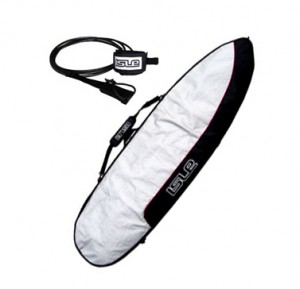 21 Essential Things to bring on your next surf trip:
1.  Travel board bag (w/ foam fin block if you have glass-on fins) 2.  Duffel bag and or travel suitcase. 3.  Dry bag for valuables on boat trips. 4.  Back pack/ Carry-on (remember to pack a pair of board shorts in this back in case your check-in luggage gets lost). 5.  Camera (underwater and/or video) 6.  Passport & Drivers license 7. 
Travel Insurance
(depending on region) 8.  Surf Wax (for the specific
water temp
) and wax comb 9.  Surf helmet and/or water specific hat/visor 10.  Reef booties and wetsuit (wetsuit top and or rash guard) 11.  Sunglasses 12.  Boardshorts 13.  Insect repellent 14. 
Sunscreen
(water resistant) 15.  Ding repair kit (solar easy fix kit) and stickers (quick fix) 16.  Beach towel 17.  Boards of varying sizes (shortboard, fish, gun and longboard) 18.  Extra fins (fin key) and Leashes 19.  Medication (also make sure to update your immunizations before traveling) 20.  Music player (iPod and/or docking station) 21.  Surf racks (soft) for your rental car