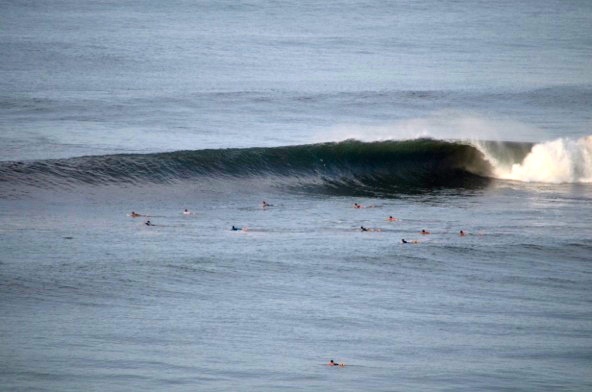 On Monday June 4th Las Flores in
El Salvador
received an epic swell.  Here are just a few photos to prove it!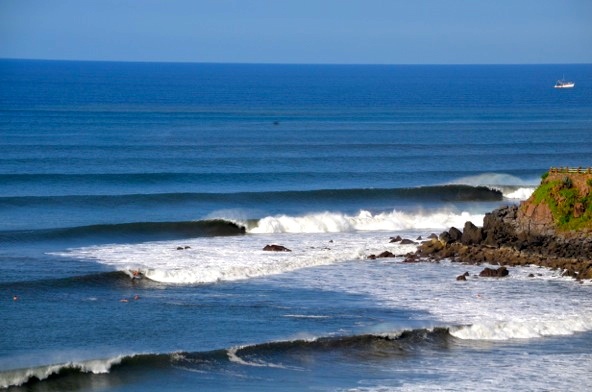 Las Flores, El Salvador
is an awesome wave breaking on a point full of palm trees. The wave starts in front of a rocky point in a fast hollow section and keeps on breaking on a sand bottom with open face and more barreling sections on the way to the shore.