Surf
This island off northern Sumatra is located at the top of a sub-ocean trench that is six kilometers deep and 800 miles long.  Sitting so far north with the angle of the coastline positioned to catch every swell traveling in the Indian Ocean means the waves arrive to this area very clean and lined up.
This region also picks up west and north swell from seasonal winds off the coast of India and the Maldives, with an angle that lights up new spots –some of which also don't have names.
There are still lots of places to explore, but the staple wave at Aura Surf Resort is The Peak, which is an Indonesian A-frame breaking directly in front of the camp.  The Peak uncannily seldom ever seems to drop below three to four feet, and is usually a foot or two bigger. The Peak is right there in sight of your bungalow and the rest of the camp.  While there are plenty of other waves in the area, The Peak is so consistent and perfect that many guests choose to go no further and only surf "out front" during the morning through the day and into the evening.
Aura Surf Resort has a 
small fleet of boats
 to explore the 60 miles of coast to spots that aren't all named.
Surf spots in the immediate area:
Peak – directly out front of Aura Surf Resort.  Holds 2-10'+.  Barrel or steep wall from start to finish depending on tide.
K-Hole/Tea Bags – 20 minutes out the front by speed boat, 150m long epic heavy right 4 to 15ft +.   Booties recommended. A Transworld pro group scored this spot.
Dylans – Short fast 50m+  long hollow right hander, best on solid swell. 25minutes s by road south, 15 minutes s by boat
Secrets – Approximately 1 hour travel.  100+ meter long right hand barrel.  When smaller the wave breaks into 3 sections of various difficulty.  Swell magnet breaking from 2-20'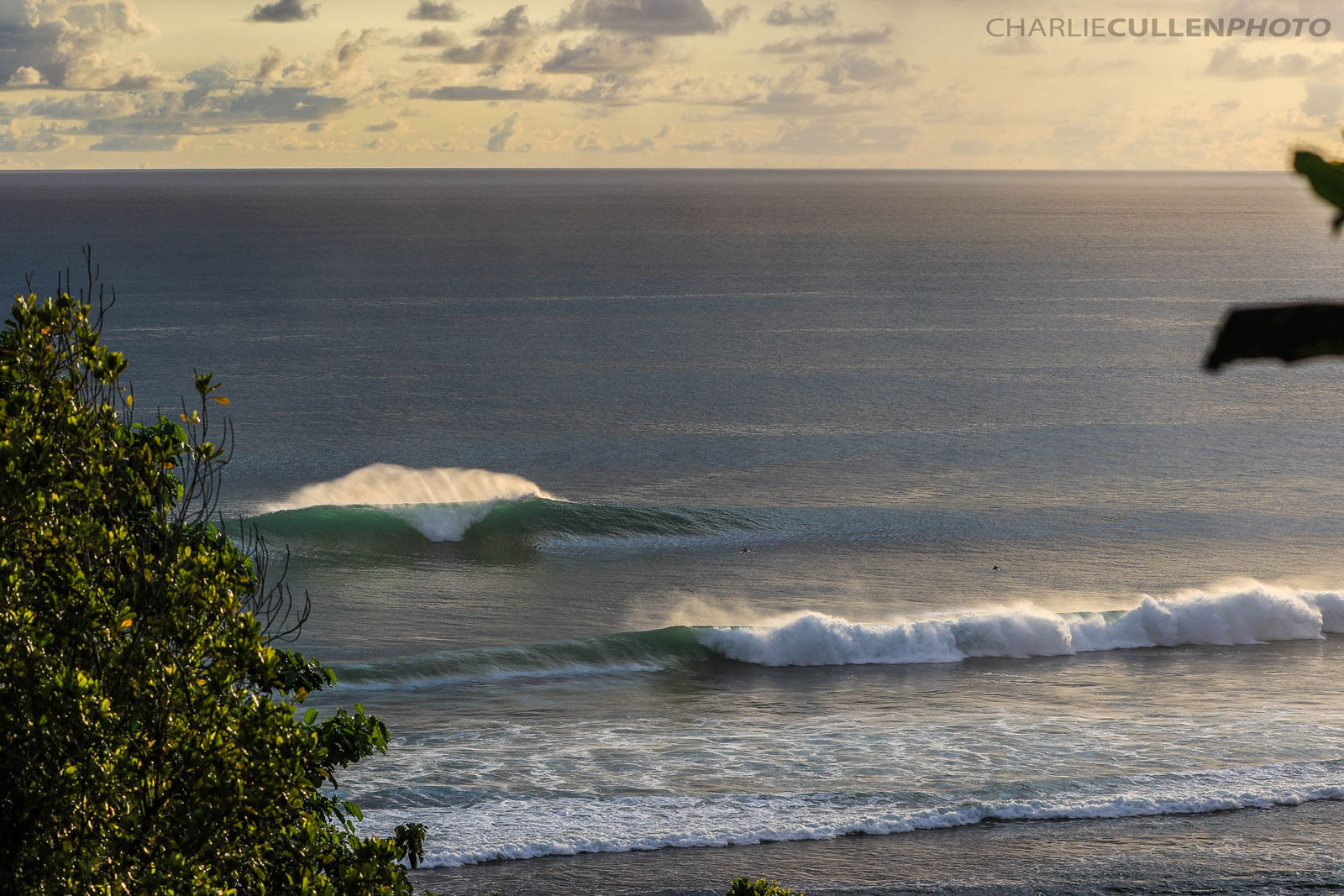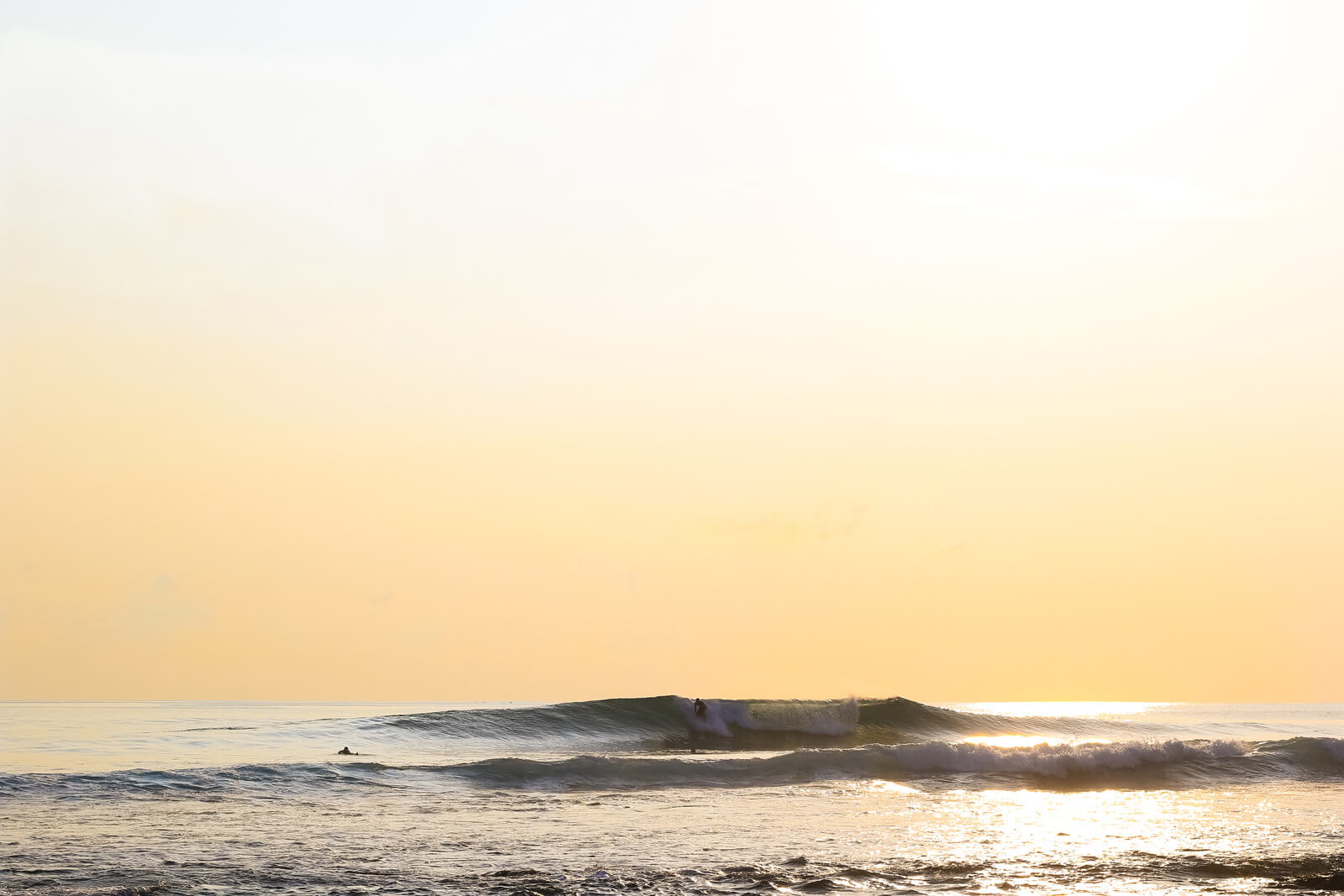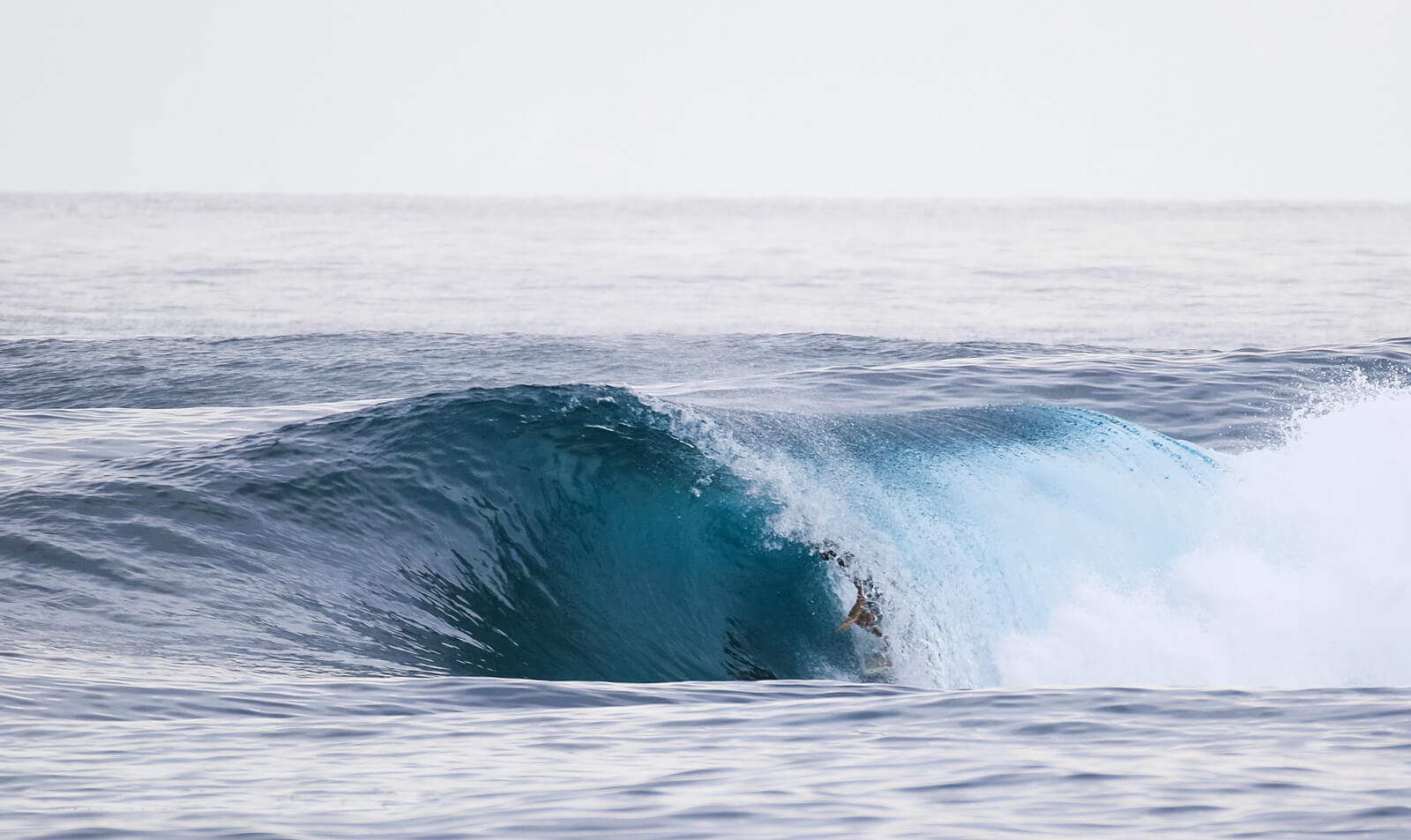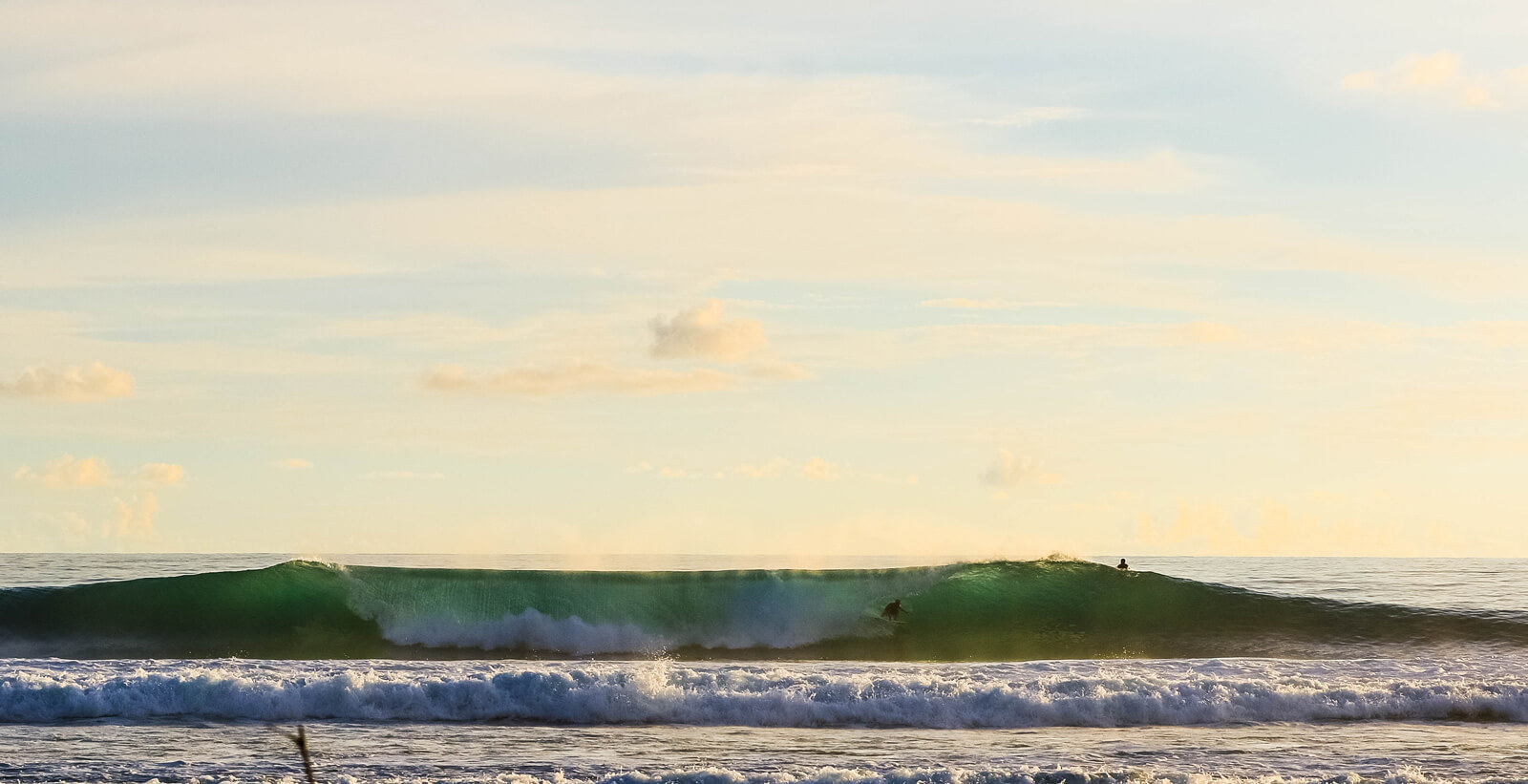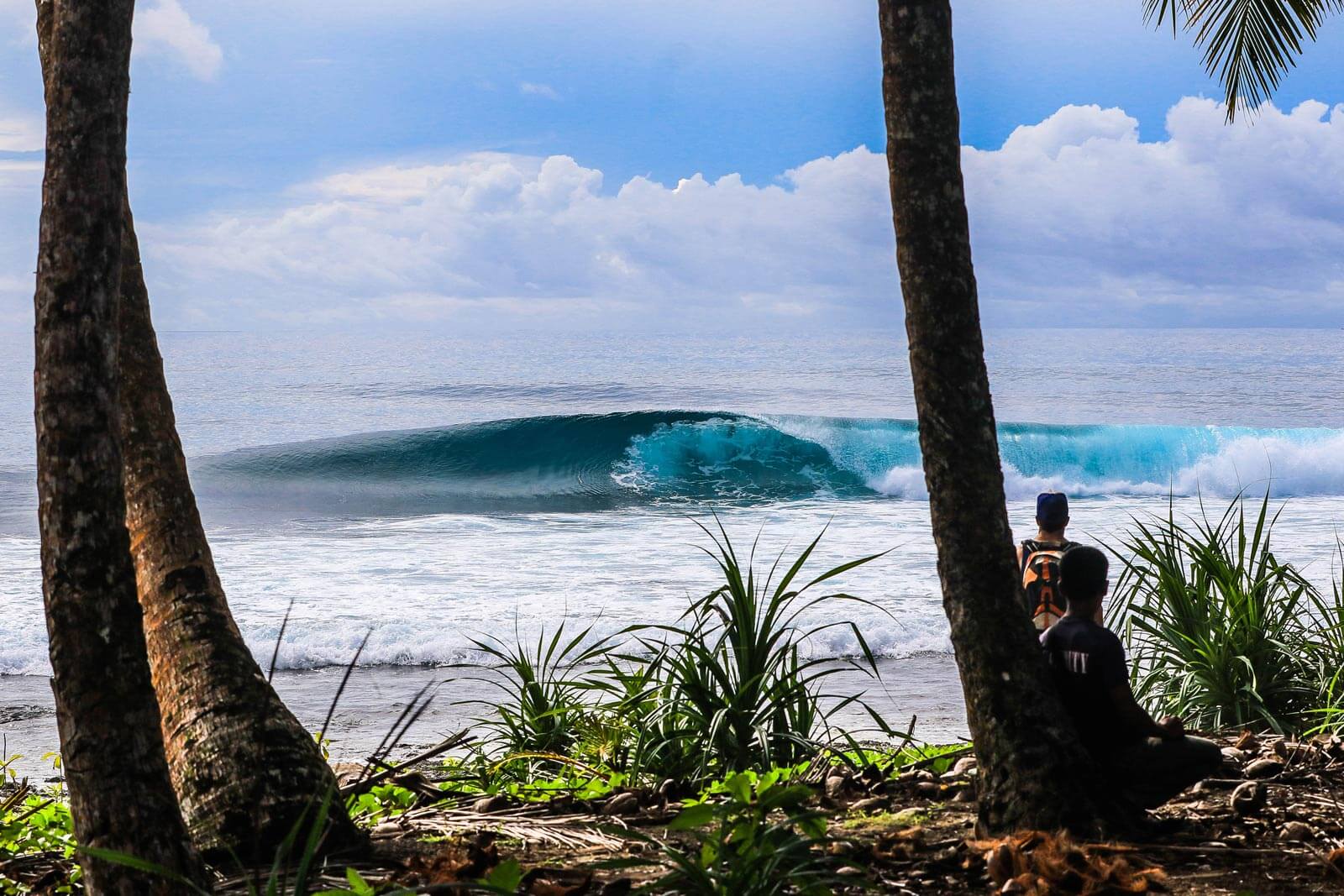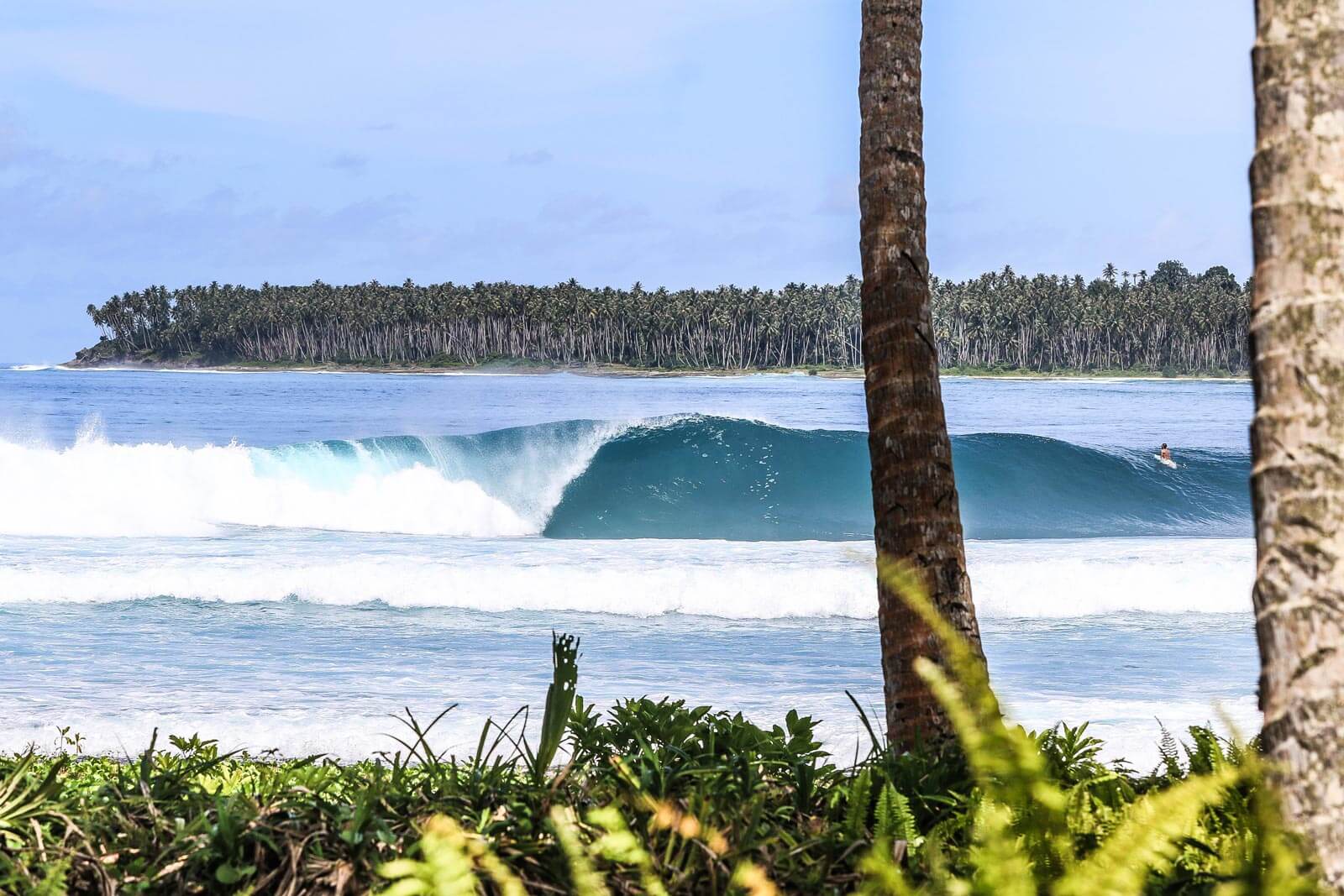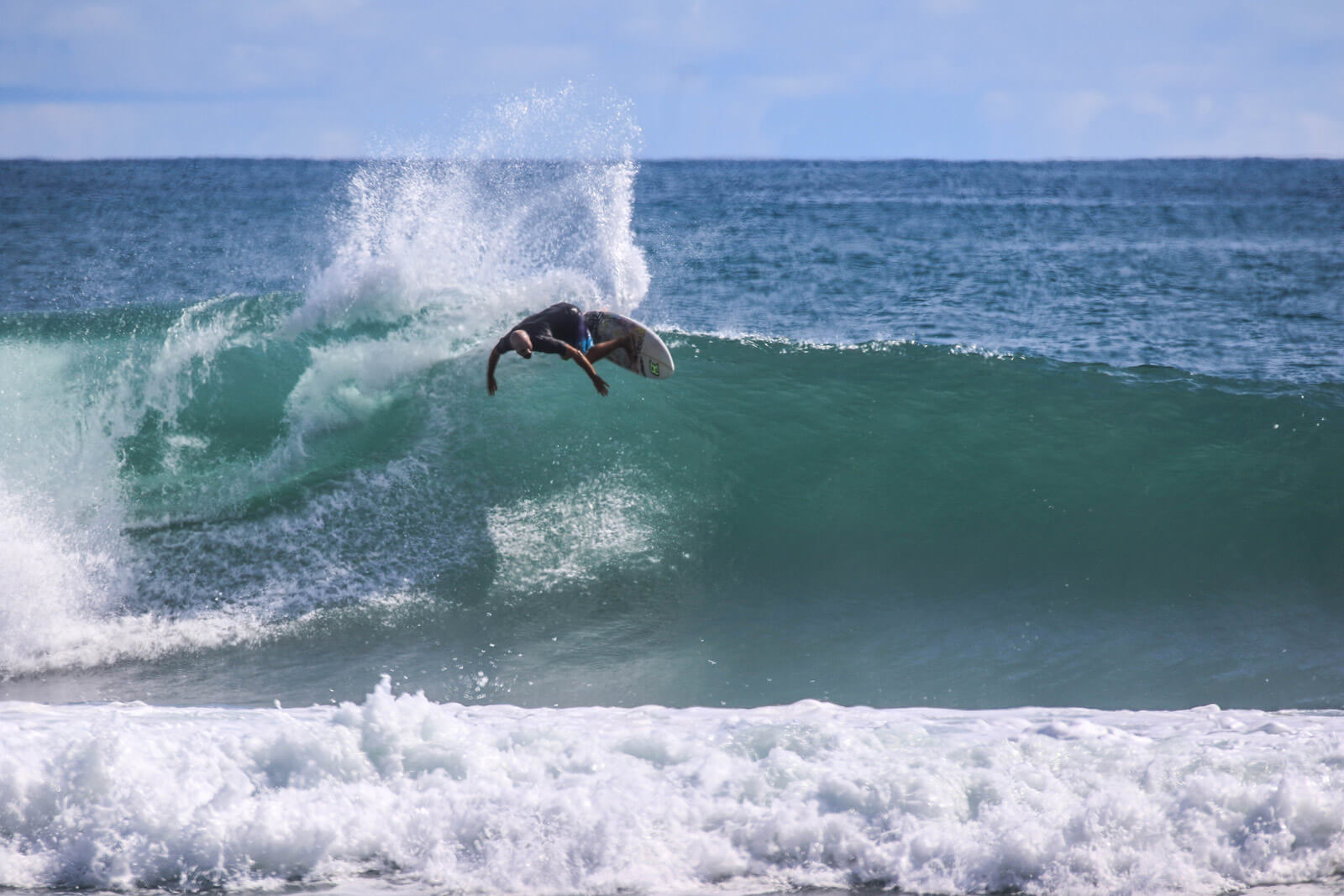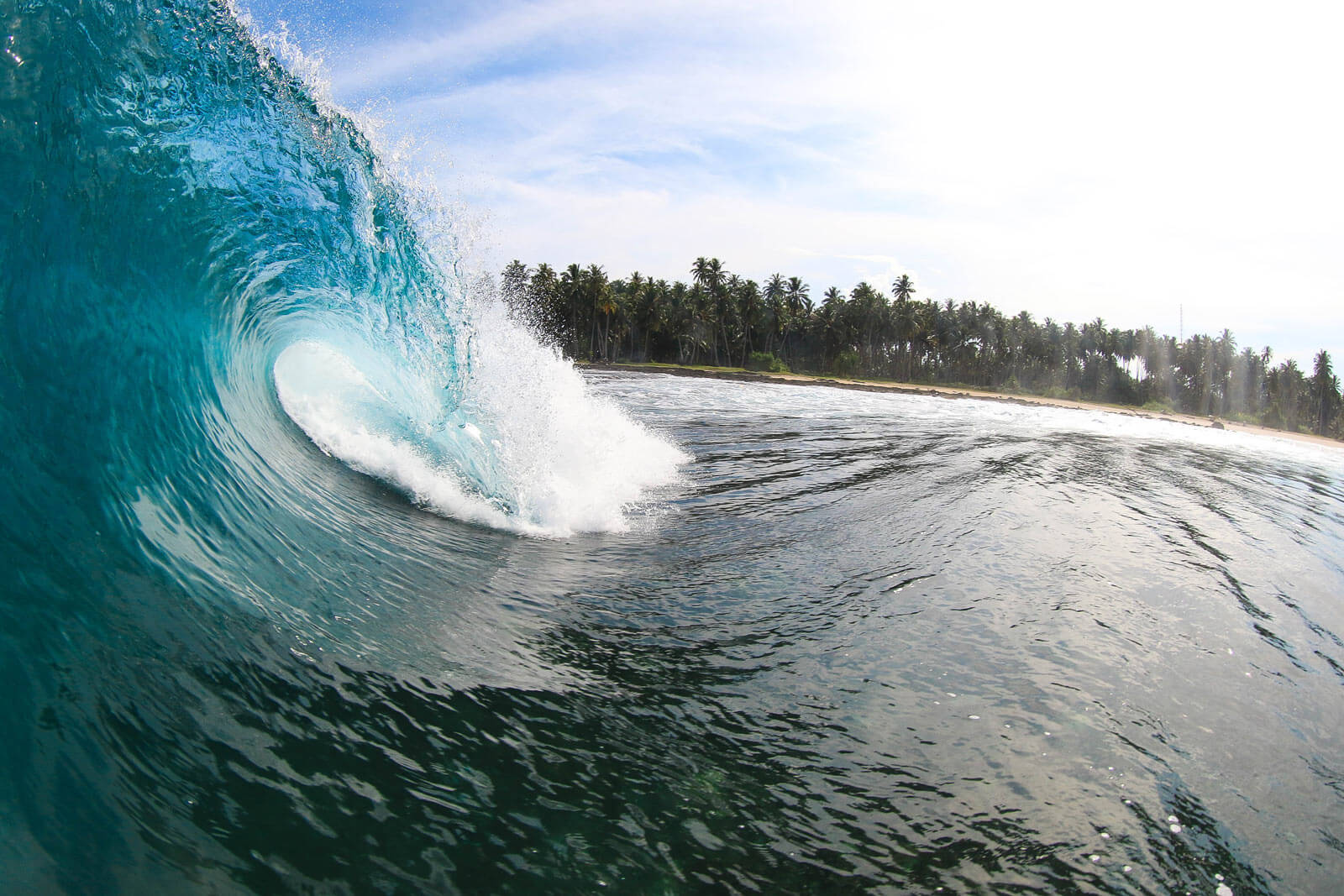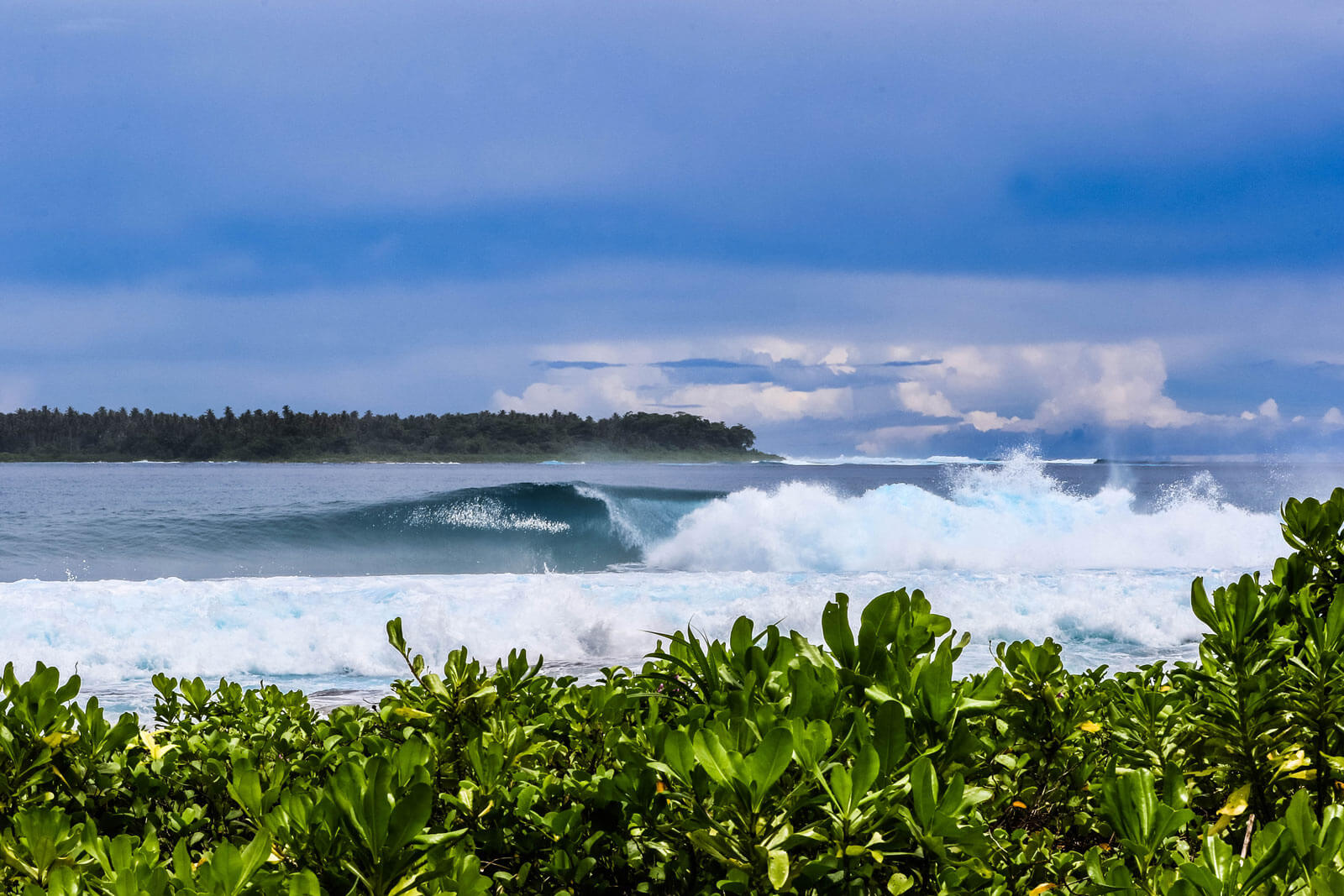 Secrets Left – Across the channel from Secrets about 5 minutes by boat.  This is a heavy deep water wave breaking up to 200 meters.
Thailands – 60 meter long right reef break.  Good when everywhere is a bit too big, Thailands will be head high.    Booties suggested. Dylans left – 45 minutes by speed boat south, 200m+ long rides, various sections, good long board wave with hollow inside section.
Tou Tous – Up to100m long left break 30 minutes north by road and 25 minutes by boat.  Sandy point, booties not required
Secret Island – absolutely epic right hand barrel, 45 minutes by boat.
There are 4 + other waves within 40 minutes travel to be assessed in more detail.
Given the prevailing conditions during your stay you easily may spot a break not ridden previously by resort guests.
Surf Patrol Boats
Ombak Bagus means "Good waves" and also the name of Aura Surf Resort's 27-foot blue speed boat with two 100 HP Yamaha motors, new steering and navigation accessories, safety equipment, GPS, toilet, canopy and fishing rod holders. Ombak Bagus can take as many as 10 guests to good waves, at a rapid 28-30 knots.
Ombak Besar means "large wave" and is a nine-meter long traditional wooden outrigger with a 25 horsepower Yamaha motor.
Ombak Cepat means "fast waves". This is a 3.5 meter Zodiac rigid hull, which can be launched from the beach. This boat has a 25 horsepower Yamaha motor, and with the shallow draft is used for getting in close to the impact zone for filming.
Those three boats take guests along miles of coast and off shore islands of surf breaks that range from easy beach breaks to 15-foot grinding super shallow reefs.  The surf within range of Aura Surf Resort is as legendary as all the other famous surf spots in the Mentawai, but this place is off the beaten path of even the yacht tours. So there are very few crowds.