Accommodations
Beran Resort was built by Captain Martin Daly over the course of five years, from 2010-2015. The resort was created to be a base of operations for surfers, kiters, divers, yachts, boat engineers, pilots and more – a forward operating base in the middle of the most remote parts of the world.
From the ground up, the resort was built as a utilitarian and luxurious maritime operations center. With decades of experience on boats, Daly was able to expand the realm of possibilities with the Beran Resort, not limited by the space of a boat.
Starting with a very large rain catchment system below the resort, the resort is passively climate controlled by the water caught from tropical rainfall. The resort was built just behind the palm tree line from the windward side of the island, so there is a constant mild tradewind keeping the open areas cool.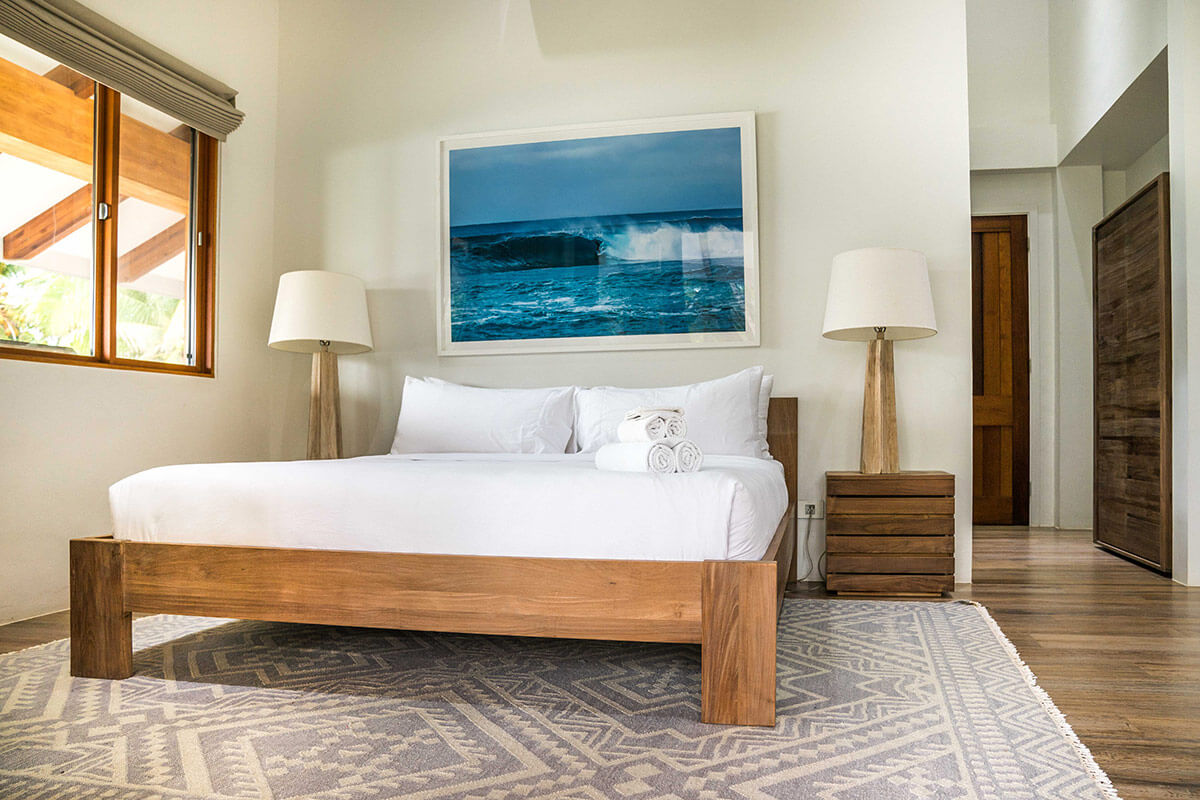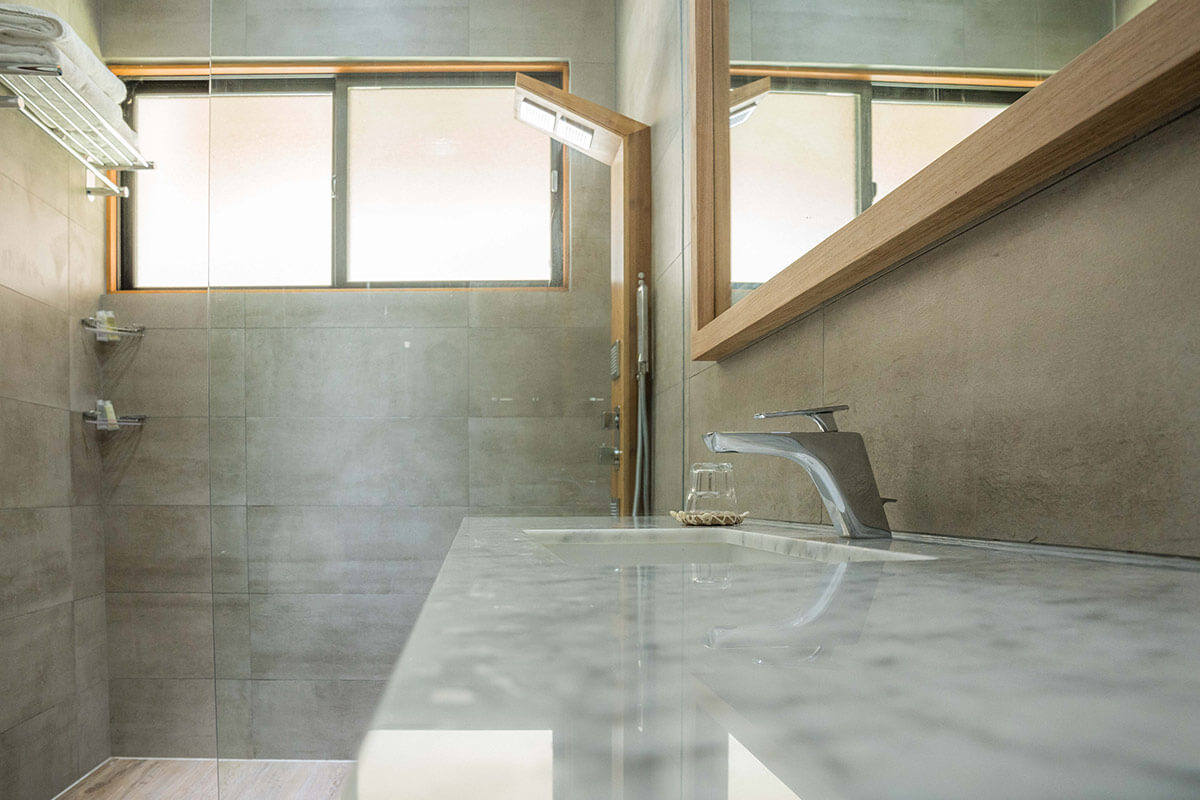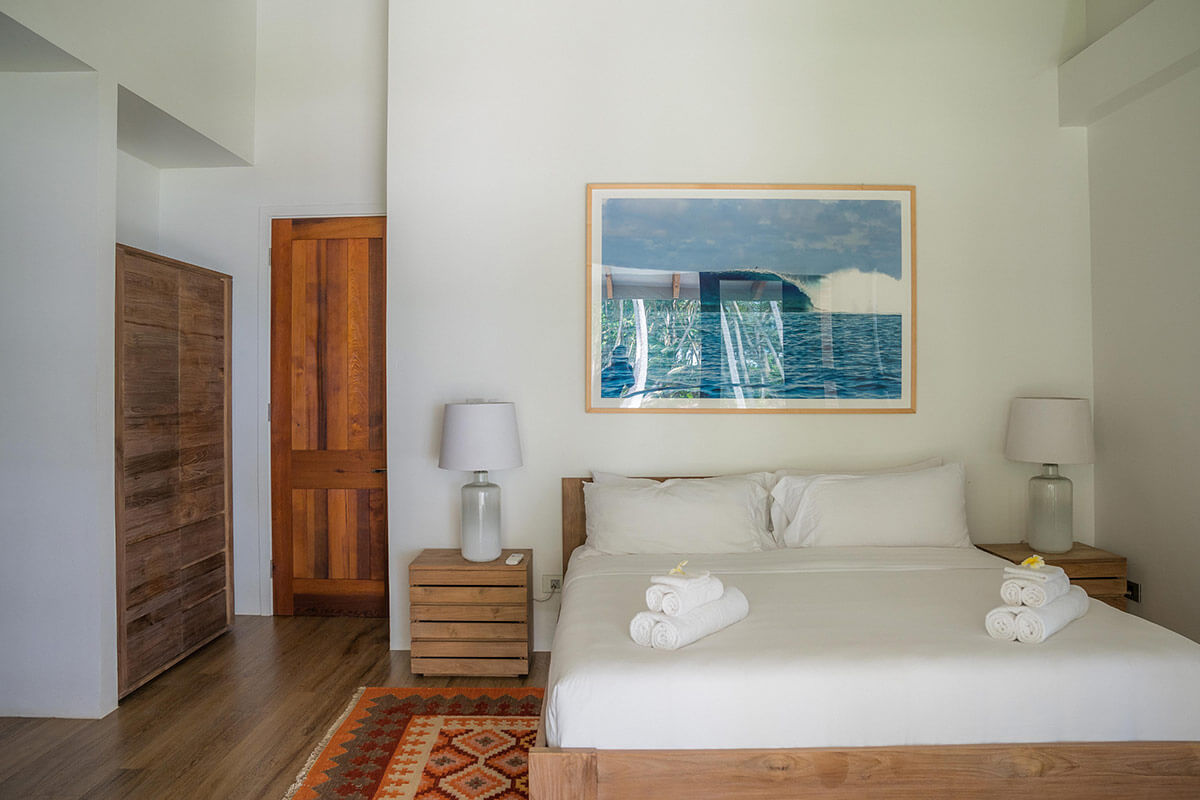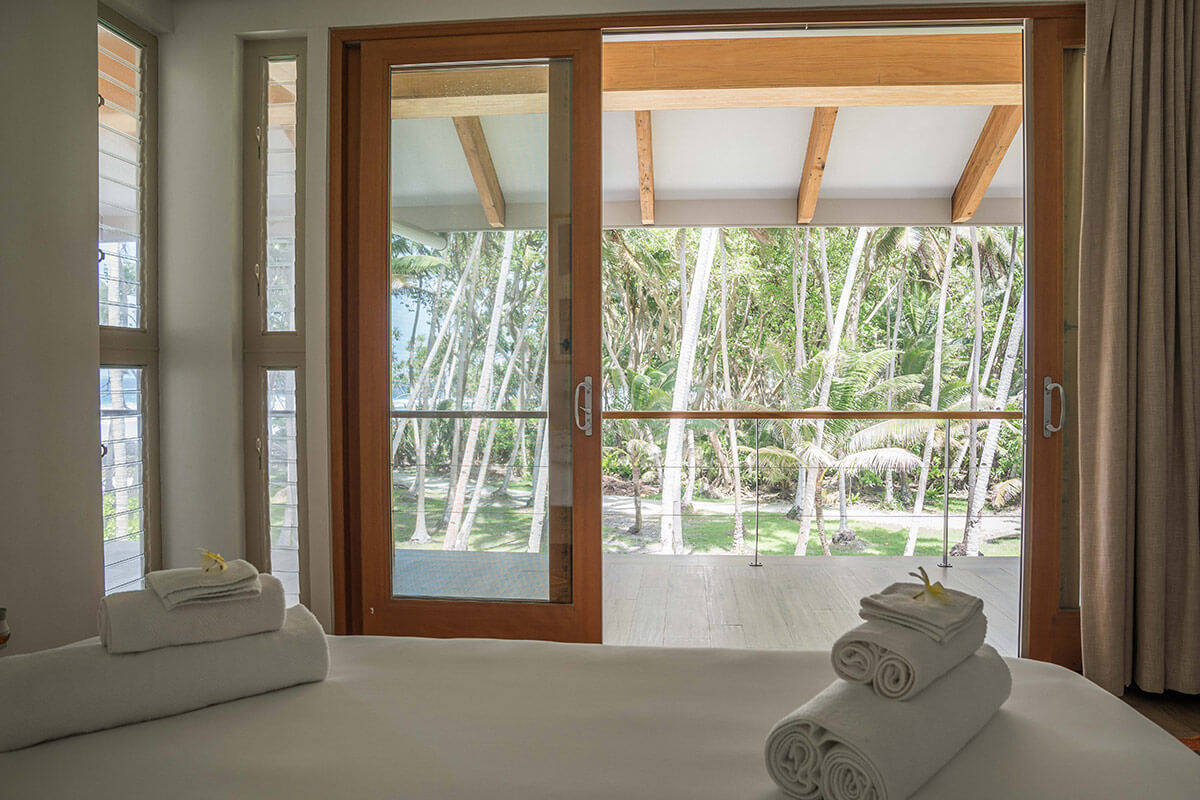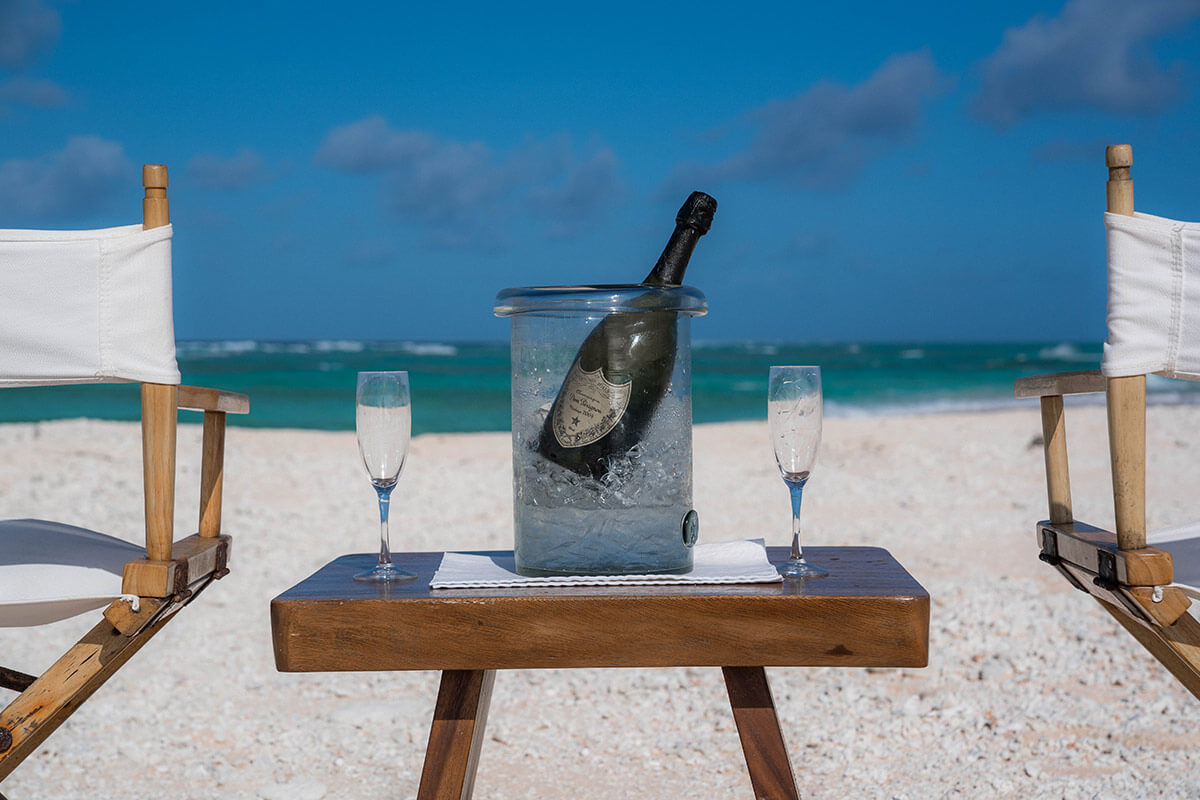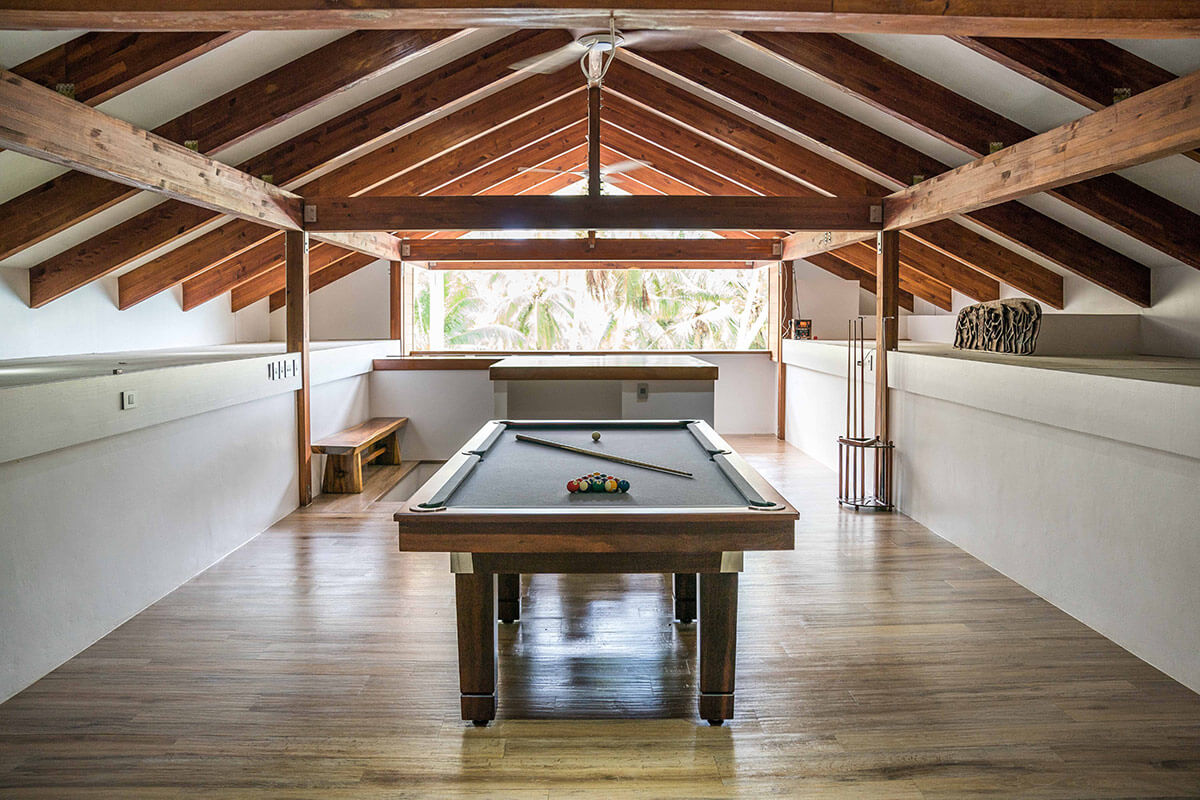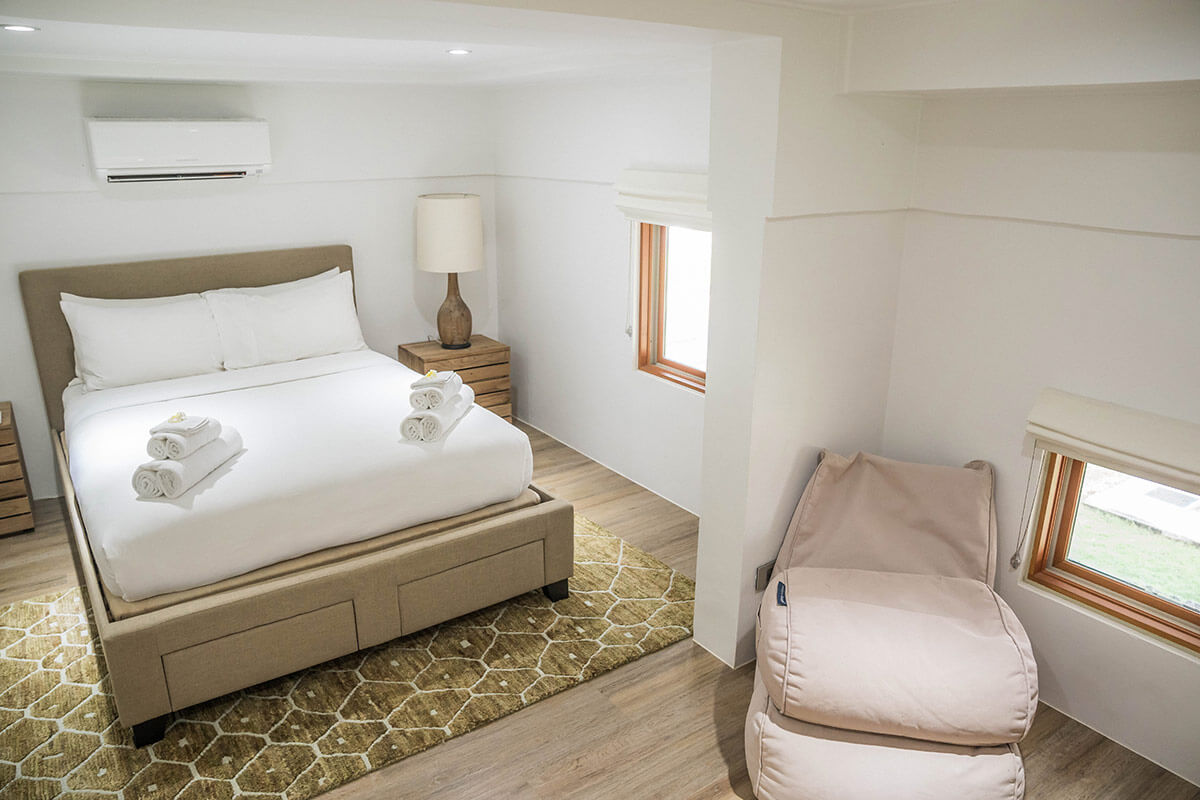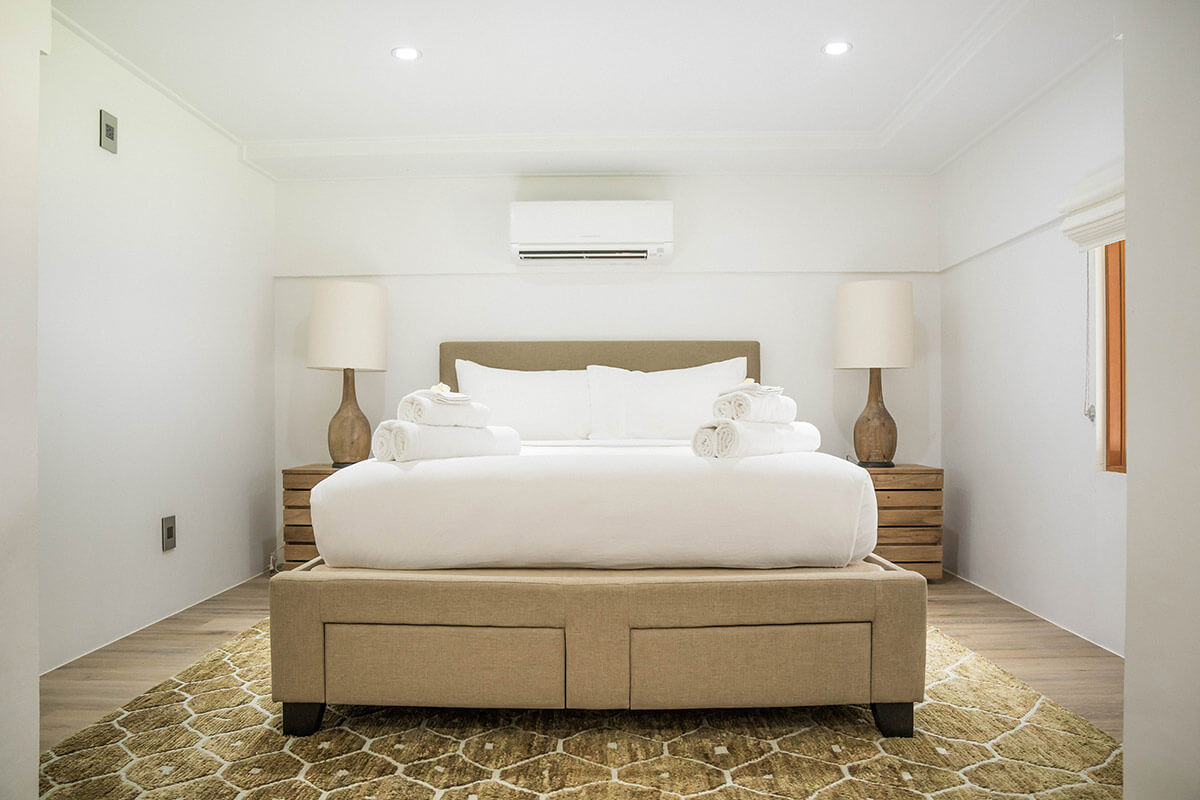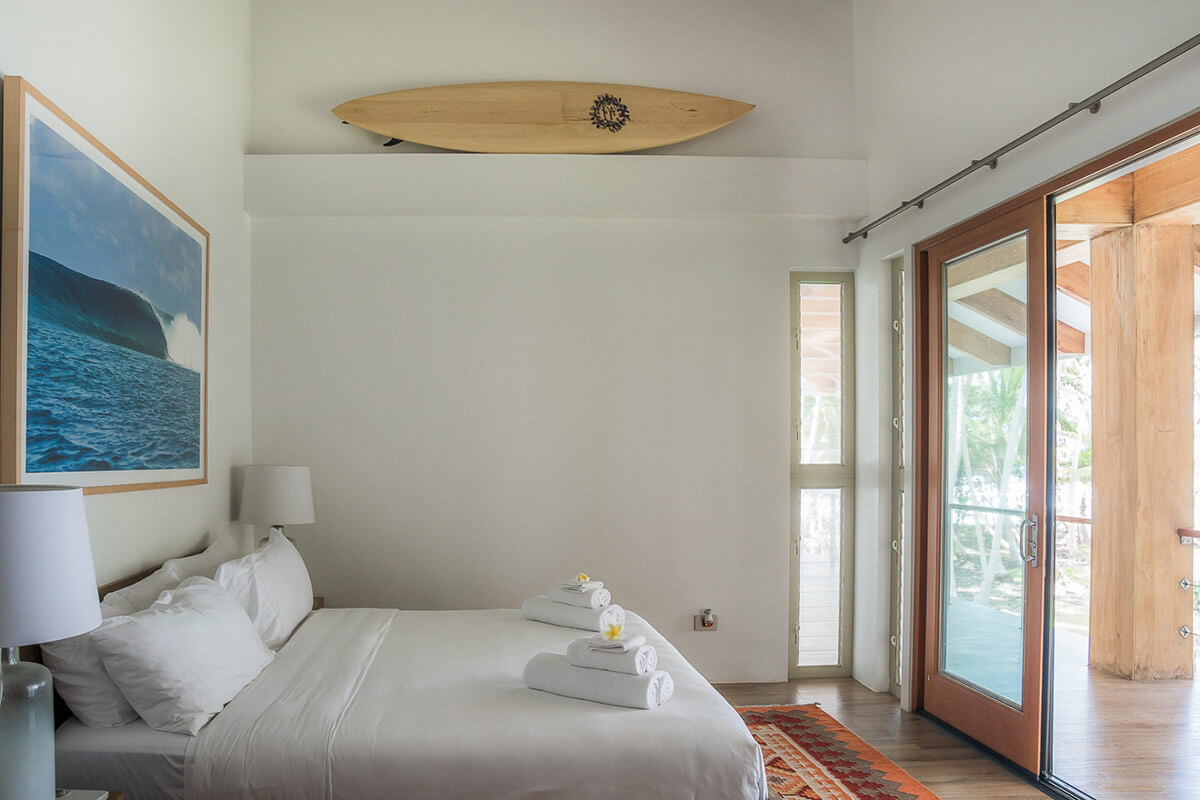 Common areas have oversized ceiling fans, which generally provide adequate cooling with the wind, while all rooms have ductless AC and cooling fans. With a 28 kilowatt solar system, and 20 kilowatt Turbines generating electricity 24/7, and a large battery backup, the resort has so much power it is necessary to run the AC to use the power created.
Common areas include upstairs kitchen and living room – where chef Mango will be cooking up a storm as you come home from your surf sessions, coffee ready 24/7, and beers, water and soda cold year round. Large TV for post-surf photo viewing events, and a large square table for all the meals. Martin generally has one rule on boat trips – wear a shirt at dinner. The family style dinners become one of the highlights of the trips (aside from the tubes, of course). With Beran essentially having a rotating door of the most interesting players in the surf, as well as world stage, old captain's tales of shipwrecks, treasure, the search for Amelia Earheart, every night you will hear stories of surf and history, while enjoying freshly caught fish, vegetables grown in the garden, in addition to imported ingredients for specialty diets (low carb, vegan, vegetarian, etc).
Decks with views of the surf surround the resort so you can enjoy a morning coffee and watch the swell fill in as you wait for freshly cooked breakfast, or help yourself to fruit, toast, cereals available all morning.
UPSTAIRS ROOMS
Our upstairs rooms are extremely luxurious, with a King Bed, large private bathroom and deck access with panoramic views. Heavy curtains can be drawn to darken the room, or opened for plenty of light.  All rooms have ductless AC and ceiling fans.
Upstairs is perfect for a couple or a single traveler who wants the nicest accommodation.
DOWNSTAIRS ROOMS

Perfect for sharing a room – with a Queen bed in the lofted section above, and a "king twin" below. Walk out to the deck, with chairs and drying racks for your boardshorts and swimming items.
Four bedrooms downstairs share two private toilet rooms and two private shower rooms directly across the hall.
All bedrooms have 110V US style power, Ductless / Split AC, Haiku ceiling fans, Casper Mattresses, and imported linens.